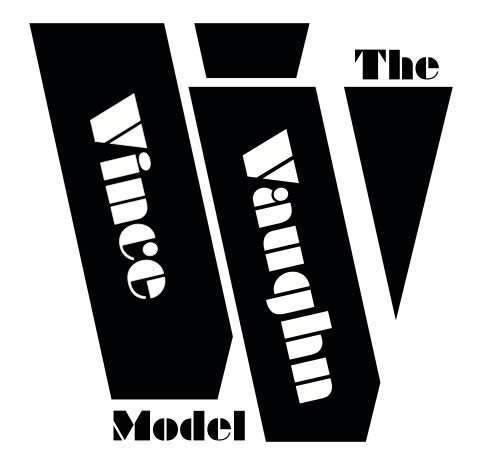 Board #4 is finally finished and in the water. This one got started when I was shaping and building the Viceroy in my garage and a neighbor named Vaughn took an interest in what I was doing. We got to talking about my wedge stringer designs, and when I told him about my ideas for the "Bow Flex" stringer he was all ears. Before long he was motivated enough to have me build him a board along similar lines but smaller. We agreed on 7'6", using the 82AX blank from US Blanks as the starting point.
What followed was a really long drawn out process which took well over a year thanks me having to relocate my workshop, and then running into some really heinous issues with fish eyes and separating in the gloss coat. Long story short I tried a lot of different brands and techniques which are spelled out in this post on Jamboards. I ended up going back to a brand I had used in the past with great success - Composite Resource which I bought at Mitch's in La Jolla, and that did the trick.
Geting back to the Bow Flex idea, what Vaughn was most excited about was the idea of building controlled flex into the board's rocker profile. We agreed that a really flat midsection in the board's bottom to maximize speed down the line, but with the ability to create more rocker under load when cranking a bottom turn could be a real hoot underfoot, so we went for it. I whittled out another cherry wood stringer like the one in the Viceroy, but this time I carved out the whole middle of the bottom and replaced it with black closed cell foam. I also made the forward tip more blunt by cutting it off at the point where it's about ¼" wide and rounding the end of it.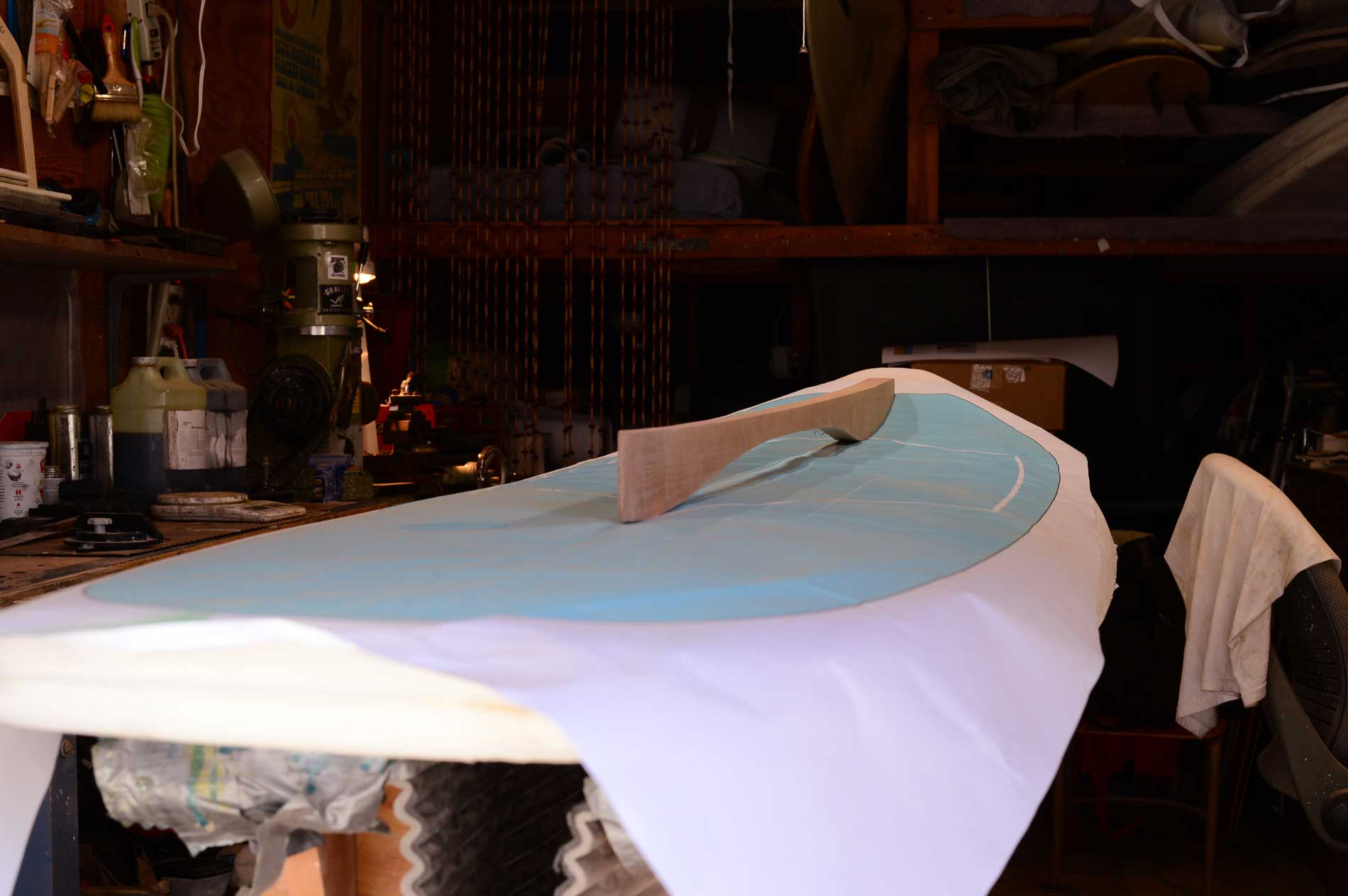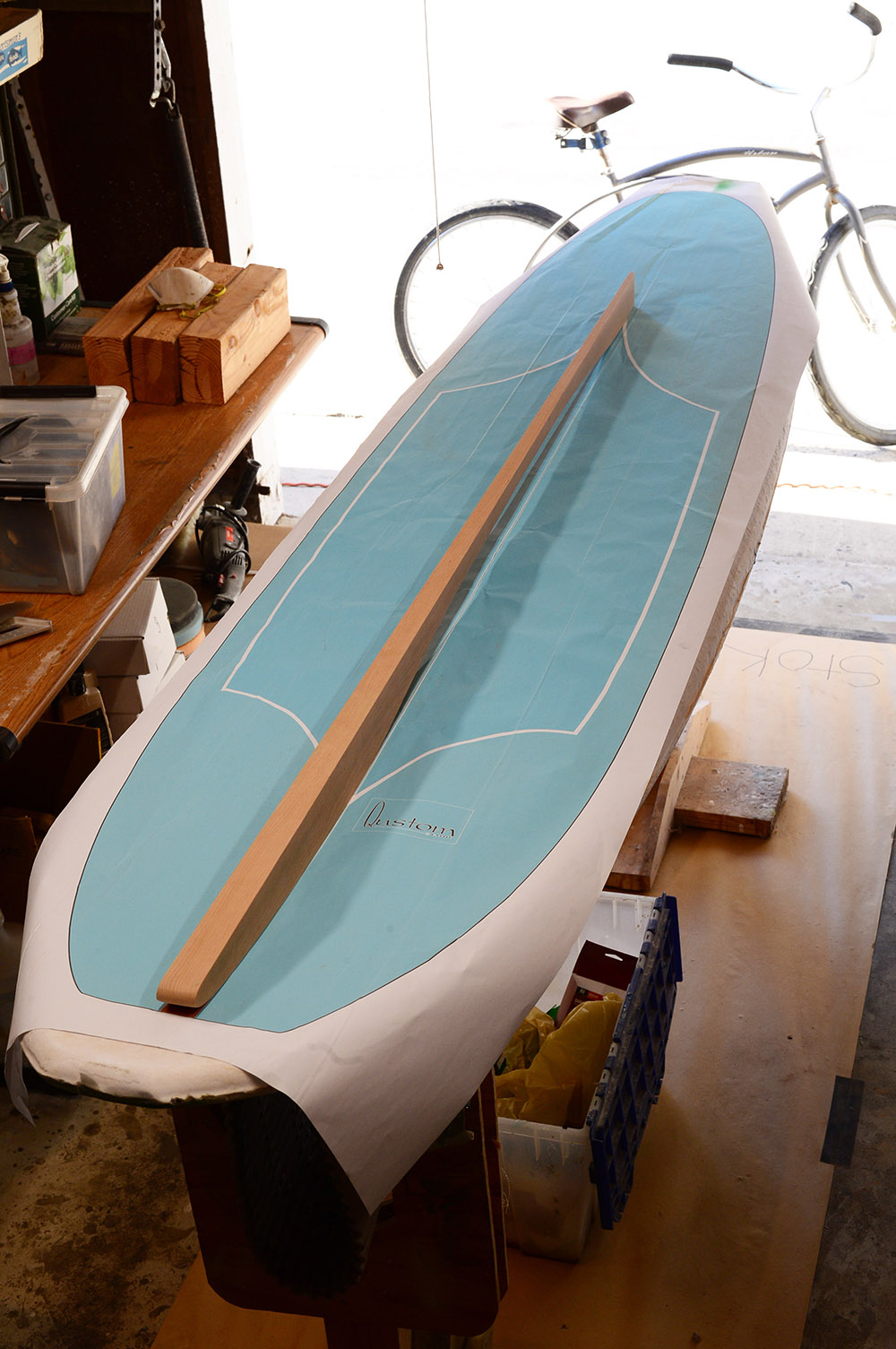 In the above photos I've got my template printed out and I'm ready to start mowing foam. I even came up with a fictional character named Beau Flekstreenger to endorse this radical new concept:

Here's a shot of the shaped blank with the stringer inserted: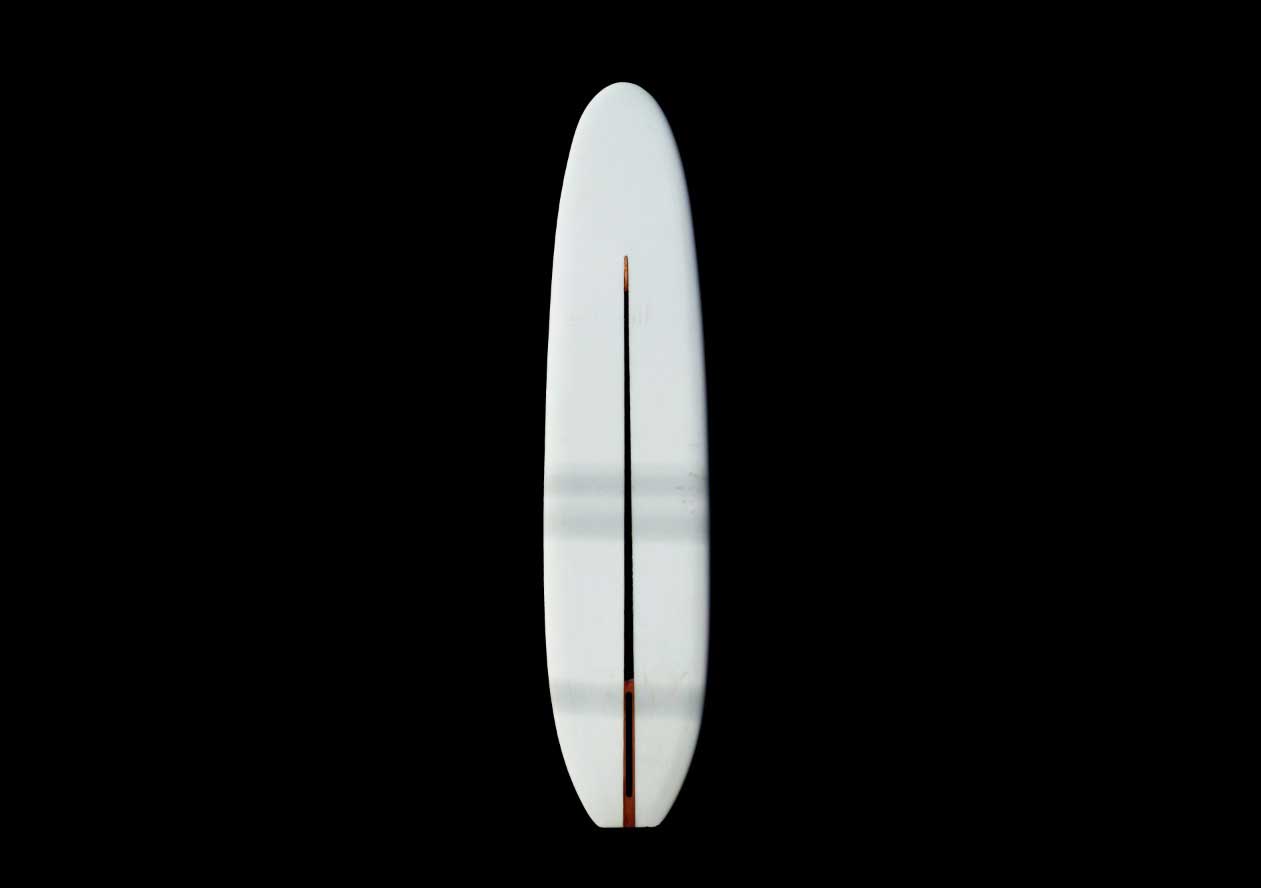 And here's Vaughn testing out the flex before it's glassed. Mouse over the image to see the effect: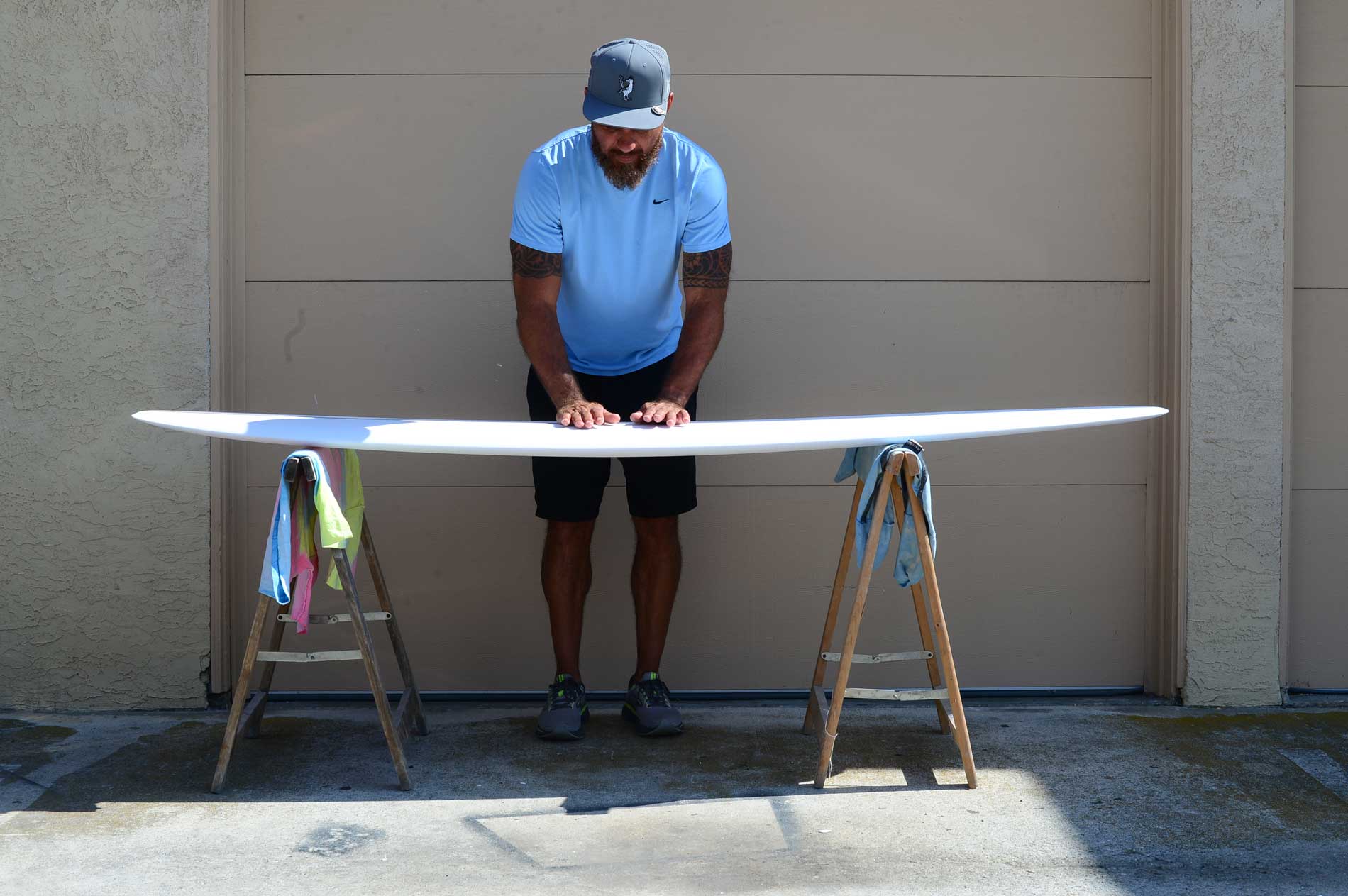 So what is the finished board like to ride? I'm going to have do a little interview with Vaughn about that. I've never even seen him surf, and all I know is that he grew up in Pacific Beach and went to Mission Bay High with Josh Hall. Not a lot to go by for sure, Maybe we'll even do a photo or video shoot of him on the board. One thing I can say is that the flex is definitely noticeable when testing it out on sawhorses. Just how that transfers to its behavior in the water remains to be seen!
Here is a slideshow of the finished board: